Make Hyperstone more you.
We are an innovative high-tech semiconductor company with our Headquarters in Constance, Germany. With a workplace full of diverse teams, we are constantly searching for bright minds to start their career with us.
With us, you can shape the future!
As a pioneer in the field of NAND flash controllers, at Hyperstone we develop extremely reliable and secure controllers and their accompanying firmware for industrially demanding storage solutions. We empower the digital and connected world by reliably storing and protecting data. For this and many other exciting projects, we are looking for new colleagues who want to make a difference.
We welcome and encourage experienced professionals, graduates and students to apply for our open positions. We also consider applications not specific to any one opening.
If you are interested, please explore our open positions and get in touch.
Review Job Opportunities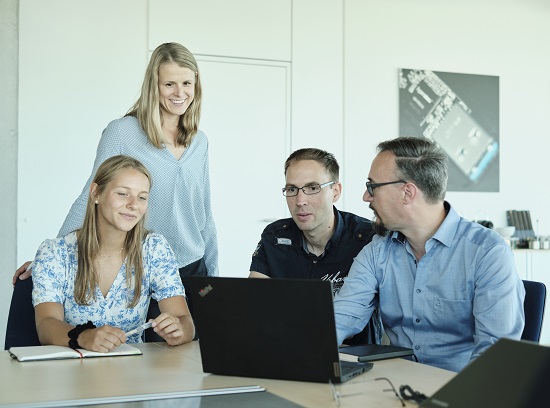 Teams
Join friendly and professional teams
Training
Further education and training courses funded
Onboarding
Intensive onboarding process
Location
Attractive work environment
Family friendly
Childcare support (KiTA/ Kindergarten) 
Secure Future
Fulltime employment 
Working Hours
Flexible working hours and arrangements
Benefits
Choose between a range of corporate benefits
Work Life Balance
Navigate family and work together
Home Office
Flexible home office opportunities
Company Events
Company events and parties
Junior Staff Promotion
Opportunities for junior staff