Automotive
Reliable & fast booting storage solutions for navigation systems, infotainment, telemetry, event data recorders, dashboard cameras & instrument clusters
With the ongoing and growing use of electronic components and displays within cars, storage has become a key component in the reliable operation of modern cars. The possibilities are endless, as storage is no longer limited to Infotainment and map storage, but also serves as the basic data source for ADAS/ Autonomous Driving.
Learn more... →
Energy
Ruggedized solutions, power-fail-safe & ESD protected used in energy generation, distribution & SMART metering equipment to help ensure grid stability, log data and protect storage access.
There has been a huge shift in environmental infrastructure over the last few decades. Central power plants have been replaced with distributed power solutions like wind mills and solar panels. With a special focus on efficient and reliable energy, distributed energy systems, also known as Smart or Digital Grid are an investment shaping our future. 
Learn more... →
Industrial Automation
Storage for PLCs, HMIs, IPCs, Motion Controllers, CoM & robotics, for critical functions such as OS boot storage, machine configuration, power-down DRAM crash dumps, status capture and logging of manufacturing data.
Industrial Automation covers a wide range of applications. It encompasses Factory Automation as well as Point of Sales Terminals, Access Control systems and Robotics. Systems using Flash memory devices are typically found in PLCs, IPCs, HMIs, Motion Controls and Computer on Modules.
Learn more ... →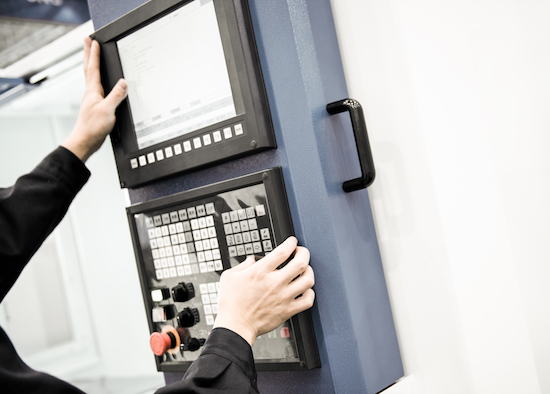 IoT
Reliable, small & secure, storage solutions for Fog & Mist computing as well as for cloud computing infrastructure
The Internet of Things (IoT) can be seen as an infrastructure and ecosystem for very different smart devices, which can be uniquely identified and have the ability to communicate over a network without necessarily requiring human involvement. IoT encompasses (M2M) communication, Industry 4.0, connected cars, smart metering, smart homes connected transportation and more. 
Learn more... →
Security
Authentication, encryption & secure data storage as well as enabling security features for legacy devices with Hyperstone's Flash memory controllers & API
Security weaknesses and breaches in telecommunication, data theft of sensitive information, and even political scandals are topics of increasing frequency and magnitude during recent years it seems. Consequently, demand for security solutions is constantly growing.
Learn more... →
Telecommunication
Reliable storage for telecommunications infrastructure equipment, base stations, telephony networking, routers, switches & servers for critical functions & logging data
Storage is an integral part of communications infrastructure. A fault in any sub-system could result in service failures. Non-volatile memory has become the default media for code and data storage across the entire infrastructure, meaning service providers rely on suppliers being able to provide long-term support for new and legacy interfaces.
Learn more ... →
Transportation
Highest data retention, ultra-rugged and power-fail-safe solutions for storage of content deployment, OS' & logging data in challenging environments
Mobility and transportation applications such as rail, trucking, naval, avionics, agriculture, construction and mobile automation require ruggedized computers and data-loggers as well as reliable OS storage. Related infrastructure like signalling or monitoring systems needs to be reliable, maintainable and anticipatable.
Learn more... →
OUR HEADQUARTERS
Konstanz, Germany
CALL US TODAY
+49 7531 9803 0
EMAIL US
info@hyperstone.com