Hyperstone celebrates new office spaces in the Rheingarten complex and future developments
Yesterday, Hyperstone officially celebrated its move into the Rheingarten building on the shores of the Bodensee. The event was visited by customers, suppliers, close business partners and Andreas Jung the regional representative to the German federal parliament. With Hyperstone, Constance is also at the center of national and European programs to promote innovative semiconductors and electronics technologies.
Opening the event, Managing Director, Dr. Jan Peter Berns shared insights into the new building and presented on the current challenges in microelectronics. The presentation was followed by a tour of the office spaces and laboratory before ending on the roof top where guests could network and exchange ideas over snacks and refreshments. Thank you to all that made the event such a sucess, and a special thank you to Andreas Jung for his speech and Silvio Muschter for his words on the Swissbit Group and the value of European semiconductor production.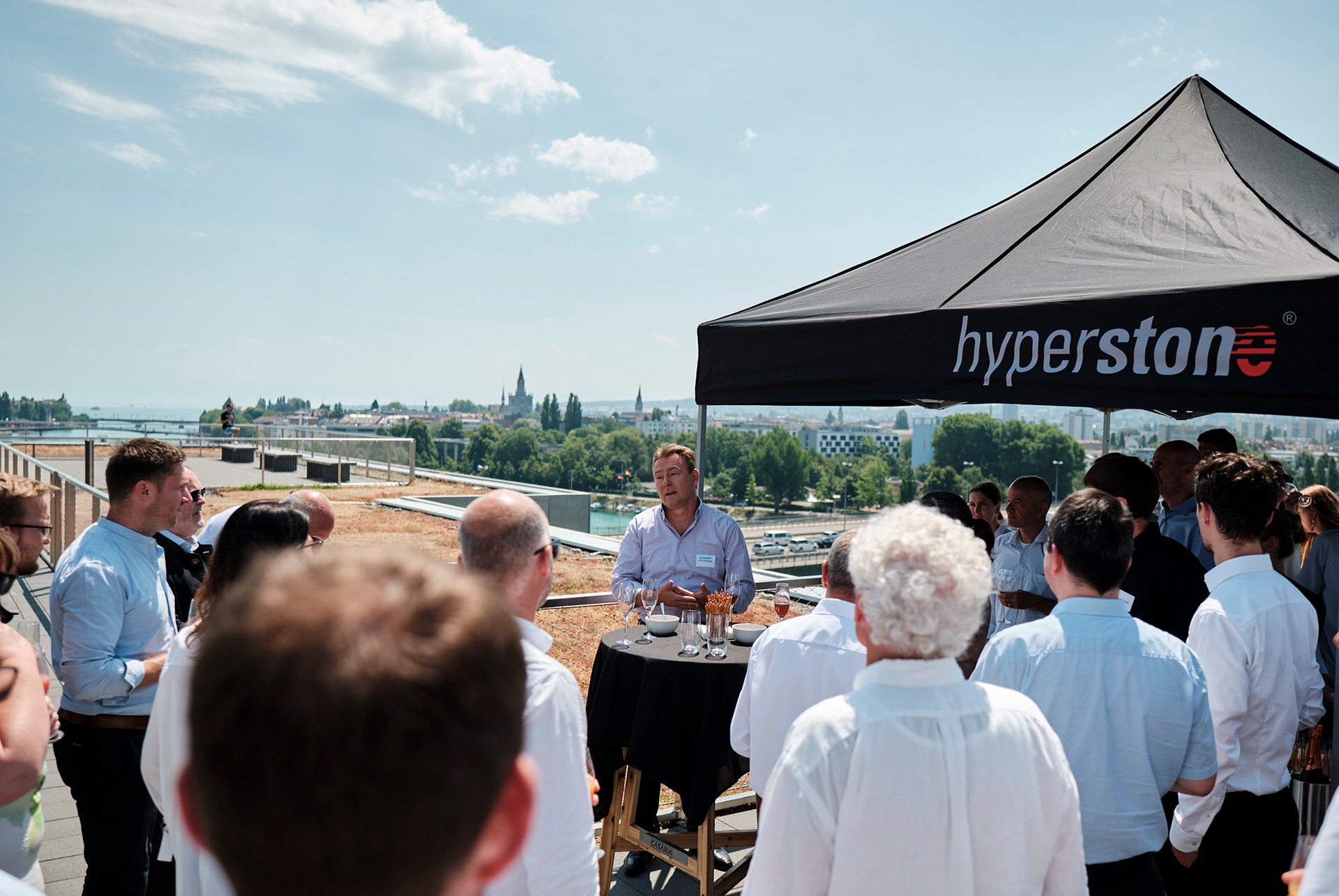 back