Why use our SSD Controller in your industrial solutions?
SSD Controller for 2.5", 1.8" SSDs and embedded modules including U.2, M.2, MO-297 and MO-300
With the rise of industrial grade storage systems, SSD controller solutions have never been more integral in NAND flash system designs. NAND flash memory storage applications require a controller to communicate and manage data transactions between the host interface and NAND flash arrays and the selection of this controller is vital in ensuring that data is handled and managed reliably.  Due to the durable nature of their design, SSDs are mechanically robust and scalable for many applications, which significantly reduces field failure rates compared to HDDs. Originally adopting the 2.5" and 1.8" formats from their predecessor, today's SSDs have taken the industrial market by storm and SSD controller solutions continue to grow in value due to their endurance, reliability and robust nature. Hyperstone supports many different NAND flash memory storage applications within the common understanding of SSDs. Focusing on embedded technologies, reliability and endurance, as well as our superior wear leveling and advanced ECC methodologies guarantee our SSD controller solutions are successfully embedded in a range of global applications.
X1 SSD Controller
Safe, reliable and secure SSD Controller for 2.5", 1.8", U.2 and M.2 SSDs and CFast and DoB based storage systems
Designed to fully satisfy industrial requirements
Most power-efficient SATA SSD controller
32-Bit dual-core microprocessor with optimized instruction set and additional hardware accelerators for flash memory handling
hyMap® customizable sub-page-based Flash Translation Layer (FTL) 
FlashXE® eXtended Endurance
Continuously updated flash memory support
hyReliability™ flash management including superior wear leveling, read disturb management, dynamic data refresh, and power fail management ensuring the highest reliability and endurance
Advanced protection against radiation and soft-errors including end-to-end datapath protection, SRAM ECC and low-alpha package
Advanced security and encryption feature
Custom firmware extensions and feature development through firmware API
Turnkey solution including firmware, manufacturing kit, test and development hardware, reference schematics, as well as health monitoring tools
Learn more...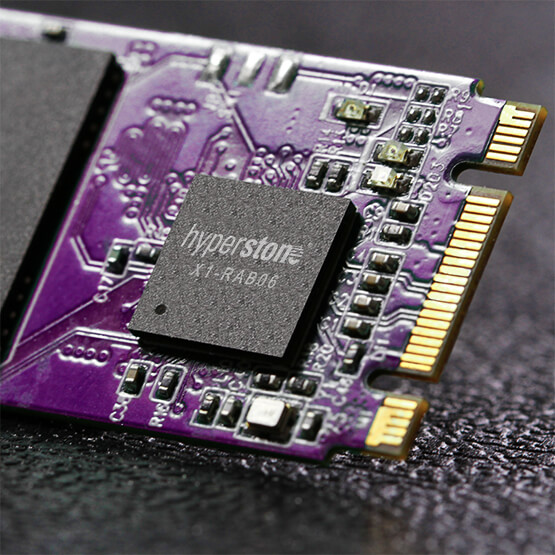 LinkedIn
Follow us on LinkedIn
Call Us Today
+49 7531 9803 0
Email Us
info@hyperstone.com