USB Flash Drive
Common memory stick based on versatile and robust USB interface
USB Flash Drives are a removable storage solution. Certainly, the most recognized aspects of the Flash Drive are its connector and the memory stick. The USB form factor and the shape of the stick is not specified by the USB Implementers Forum (USB-IF), but the interface, protocol and connectors are specified.
Two USB versions are currently widespread: USB 2.0 with a maximum transfer rate of 60 MB/s, and USB 3.1 Gen1 with a maximum transfer rate of 530 MB/s. The USB Implementers Forum (USB-IF) has defined a USB mass-storage device class. Designed initially for HDD, it was extended to support Flash drives. Most computer systems can boot directly from a USB Flash drive or run applications directly from the USB drive.
USB Flash drives have gained huge popularity due to their significant advantages over other storage media, in terms of power consumption, performance, storage capacity, reliability, weight, size and plug-and-play capability. The wide distribution and good compatibility behaviour as well as the sturdiness of the connector make USB a very popular removable storage media also for many industrial or security applications. Especially for security, Hyperstone provides dedicated development tools for USB solutions.
Download our FREE White Paper on Form Factors and Governing Bodies
USB 3.1 Controller
U9 Flash Memory Controller
Designed to fully satisfy industrial requirements and feature requirements
hyReliability™ Flash Management including superior wear leveling, read disturb management, and power fail management ensuring highest reliability and durability
hyMap® Flash Translation Layer and mapping offering second to none random write performance, minimal write amplification, and consequently highest endurance for random access heavy usage profiles (e.g. JEDEC Enterprise)
Flexible 96-Bit/1K BCH ECC engine supporting all Flash Memory requirements
Optimized 32-Bit RISC core, instruction set for Flash Memory handling
Continuously updated Flash Memory chip support and long term availability
High performance on-the-fly AES 128 and 256 encryption engine
Custom features can be implemented with simple firmware upgrades
Turnkey solution including firmware, manufacturing kit, test and development hardware, as well as reference schematics
16 GPIOs for customer specific applications supporting SPI, I2C and ISO7816 or additional flash CE
Application Programming Interface (API) and Software Development Kit (SDK) to develop own Custom Firmware Extensions (CFE)
Built-in temperature sensing capability
Learn more... →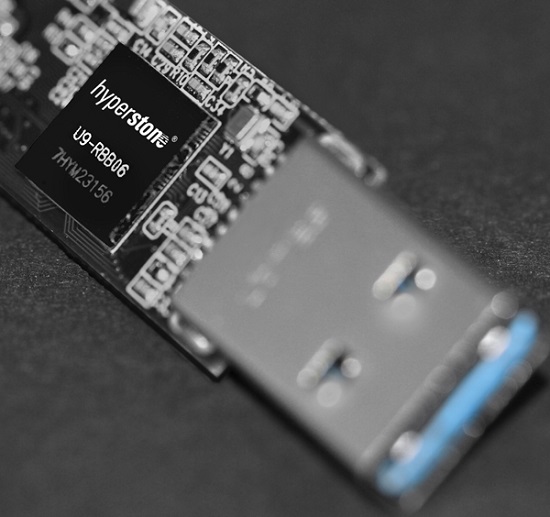 OUR HEADQUARTERS
Konstanz, Germany
CALL US TODAY
+49 7531 9803 0
EMAIL US
info@hyperstone.com